Education Trends: May 4, 2022
Curated by the Knowledge Team of ICS Career GPS
---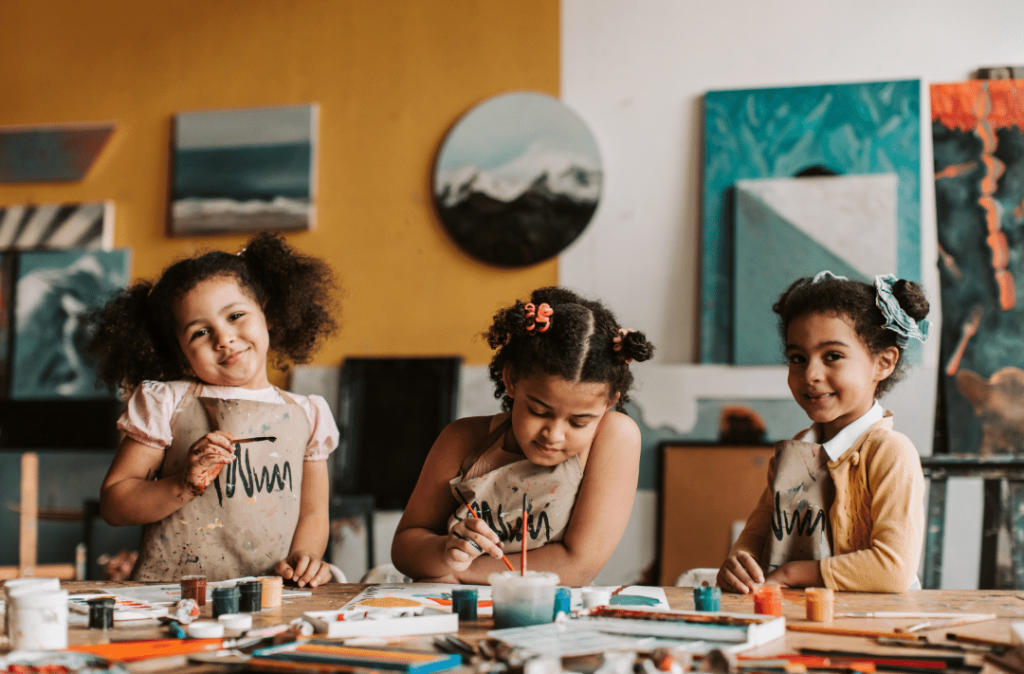 ---
Content Credit:
---
Schools have always taken on responsibilities that go beyond teaching history, English, or math. They are an important part of the communities they serve and an integral part of the lives of the students they teach. Schools have, historically, taught kids everyday life skills alongside important academic skills.
One set of life skills that are especially important right now (in this stage of the global pandemic) involves something called social and emotional learning (SEL).
SEL can be a powerful tool to help students learn everyday social skills and emotional intelligence. These skills can improve how they perform in the classroom and improve their interactions with other people. SEL can also improve their self-esteem.
What is social and emotional learning?
SEL is an educational concept that helps kids gain skills in important areas beyond core school subjects.
SEL helps kids identify their feelings, understand and communicate with others, build strong relationships, and make good, empathetic decisions.
For instance, SEL teaches kids ways to improve their:
empathy
emotion regulation
problem-solving skills
decision-making skills
communication skills
relationships with friends and family
self-knowledge
self-control
Through SEL, children can gain a better understanding of themselves and of the people around them. They can gain the skills and knowledge that will help them understand their emotions, develop their identities, and set goals.
What is Emotional Intelligence or Emotional Quotient?
Emotional intelligence, sometimes called emotional quotient (EQ), is the ability to manage your own emotions and understand the emotions of others.
People with a high EQ are able to communicate their emotions and take actions to resolve emotions such as anger or stress. They're also able to work well with others and build strong relationships based on empathy and understanding.
There are four key elements of emotional intelligence:
Self-awareness. People who have high self-awareness recognise their own emotions and understand how they affect their motivations and actions.
Social awareness. People with high social awareness are very empathetic. They understand the needs, emotions, and concerns of other people and can pick up on social cues and social dynamics.
Self-management. Self-management is the ability to control impulses and behaviours. People with high self-management skills are also great at sticking to commitments and adapting to change.
Relationship management. Creating and maintaining strong relationships with others is an important life skill. People with this skill are excellent at communication, conflict resolution, and teamwork.
Why is SEL so important now?
The COVID-19 pandemic has changed life across the world. While we have all faced disruptions to our daily routines and lives, children have faced some of the largest changes.
Remote learning: It made school possible during the pandemic. Students with certain learning styles saw some benefits from it but for many other kids and teens, this disruption was incredibly difficult.
Loss of extra-curricular activities: Kids went without the social structure school attendance provides. Daily peer interaction, athletics, arts activities, field trips, school dances, graduations, and other events simply weren't available.
Emotional stress: Many children lost a parent, grandparent, or caregiver due to COVID-19. A parent's job loss, lockdowns, and the unpredictability of the pandemic are just a few of the other factors that many have been dealing with over the past few years.
Data gathered since the start of the pandemic has demonstrated a sharp rise in kids of all ages seeking mental health care.
SEL programmes can help kids manage the overwhelming stress and emotional impact of COVID-19.
More time-intensive SEL activities include:
Writing prompts about fears, goals, and problems
Reading passages from diverse perspectives and discussing them empathetically as a class
Theoretical problem-solving activities
Teamwork activities
…
---
Have you checked out yesterday's blog yet?
---
(Disclaimer: The opinions expressed in the article mentioned above are those of the author(s). They do not purport to reflect the opinions or views of ICS Career GPS or its staff.)
Like this post? For more such helpful articles, click on the button below and subscribe FREE to our blog.
---
---
---
Download our mobile app, ICS Career GPS, a one-stop career guidance platform.