Education & Career Trends: December 8, 2022
Curated by the Knowledge Team of ICS Career GPS
---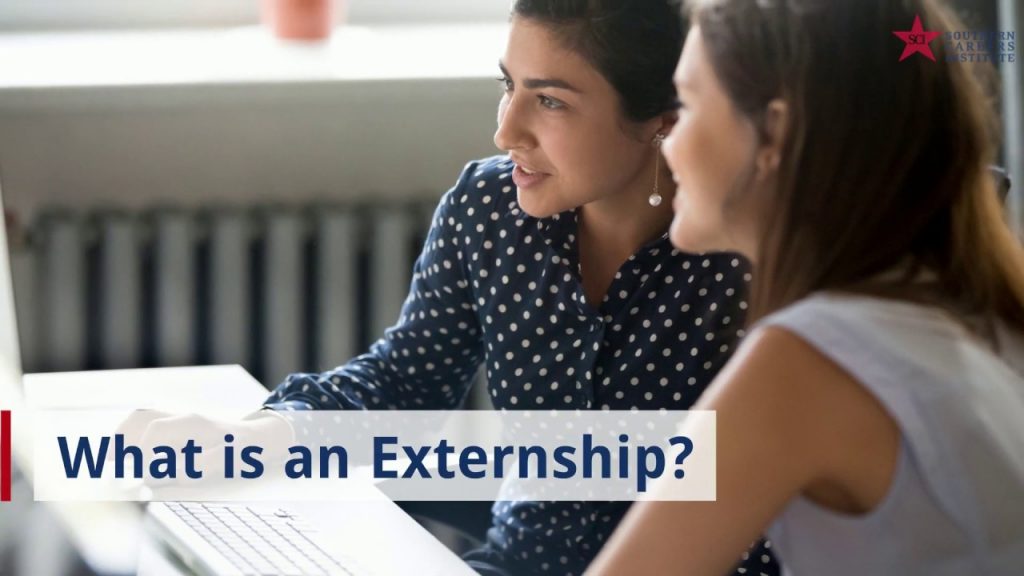 ---
Content Credit:
Article published on theladders.com. Original article link.
---
Earning a college degree can be an excellent way to increase your knowledge and build a path toward a desired career. However, during your studies, you may have limited ideas about what the day-to-day life of your desired career will look like.
For example, if you are studying communications, you have numerous career options available when you graduate. This could include everything from working at a news station to handling Public Relations for a corporation. Which career path will be right for you will depend a lot on what you enjoy doing and your own personal strengths.
However, without ever holding one of these jobs, how can you possibly know which one is right for you?
To prevent you from taking a job straight out of college that isn't what you thought it would be, it can be helpful to explore career options while still in school. This is where externships can become a powerful method for discovering where your true passion and talents lie.
What is an Externship?
An externship is a programme designed to allow college students to explore real-life work experiences. Externships usually take place while students are in school. During this programme, students are exposed to specific jobs, allowing them to understand in greater detail what a career in their chosen field or industry might involve; which can, of course, help build a strong resume.
Externships are usually short-term programmes, lasting only a matter of days or weeks. They are designed to fit around a student's busy schedule and provide real-life exposure to the day-to-day workings of a business. In many cases, an externship will allow a student to shadow multiple employees holding different roles.
Internship vs Externship:
While externships are similar to internships, they differ in a few key ways. To begin with, an internship usually involves a contributing role. For example, a design intern might assist with actual design projects, contributing to a team. In contrast, an externship usually involves shadowing employees rather than contributing to the company. In the most basic sense, an intern is part of a team while an externship is simply observational.
Additionally, most internships last at least an entire semester or even longer. Externships are short-term, lasting only a few days or weeks.
Finally, internships may or may not be paid, but externships are rarely paid positions as they are designed to simply provide an overview of a workplace. Similarly, internships may offer college credit, whereas an externship is primarily an experience.
The Benefits of an Externship:
While externships are not as time intensive as internships, they can still be every bit as valuable. The following are all reasons to consider joining an externship program:
Discover the right career path: One of the number one benefits of an externship is that it can help you learn more about the day-to-day realities of a job role. Unlike an internship, an externship is a low commitment. If you discover through shadowing an employee that a role is not something you are interested in, you aren't committed to continuing down that path. This can save you from spending time in an internship you dislike and can help you narrow down your career path options post-college.
Learn new skills: While an externship might be less hands-on than an internship, it still can help you learn invaluable skills. By observing professionals in the line of work that interests you, you can quickly hone in on what skills you need to develop. This might influence the next courses you sign up for or help you focus your internship on developing these skills.
Build your network: An externship is a great way to meet professionals who might later be the potential hiring managers for roles that interest you. Don't be afraid to ask to connect with people and express your interest in a future career with an organisation during the process of shadowing employees.
Add to your resume: Both externships and internships can help fill out your resume. This can be particularly beneficial when you haven't held an official job in the career path you hope to pursue. It also demonstrates to hiring managers that you took initiative during college to prepare for the workforce.
…
---
Have you checked out yesterday's blog yet?
---
(Disclaimer: The opinions expressed in the above mentioned article are those of the author(s). They do not purport to reflect the opinions or views of ICS Career GPS or its staff.)
Liked this post? For more such helpful articles, click on the button below and subscribe FREE to our blog.
---
Download our mobile app, ICS Career GPS, a one-stop career guidance platform.