Education & Career Trends: January 29, 2023
Curated by the Knowledge Team of ICS Career GPS
---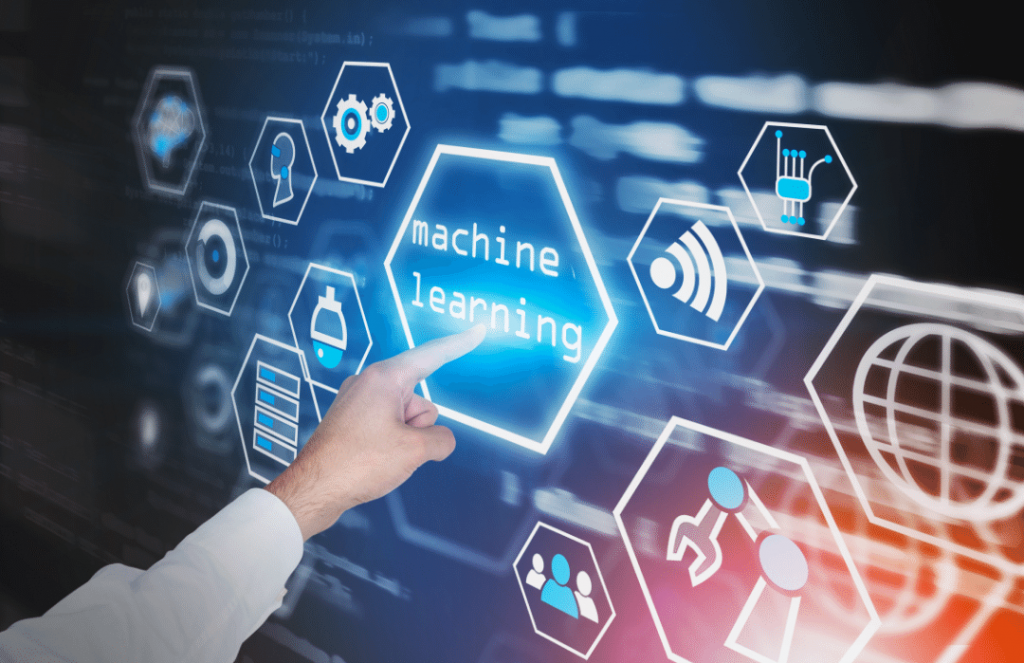 ---
Excerpts are taken from an article published on analyticsinsight.net
---
The most essential component of every business is cybersecurity. It aids in ensuring the security and safety of their data. Machine learning and AI are in popular demand and this is also reshaping the cybersecurity industry. Cybersecurity may benefit greatly from machine learning, which can be used to better the present antivirus software, detect cyber dangers, and battle cybercrime and cyber fraud.
Here is how Machine Learning helps with Cybersecurity.
1. Detecting Cyber Threats
Finding out if connection attempts into the system contain any suspicious actions, such as data transmission or reception that could also pose a threat, is the most challenging task in cybersecurity.
Here, machine learning may be quite helpful in aiding experts in spotting cyber dangers.
Phone traffic and surveillance systems can both be monitored by AI-powered cyber risk recognition systems.
2. Integrating Antivirus Software
Installing antivirus software prior to using any system is strongly advised since it prevents the system from checking any new data across the network that could match a malware signature.
Any type of virus may be recognised by the antivirus software incorporated with machine learning, which can then notify the user of it.
3. Modelling User Behaviour
Cyber threats could target a business and steal the account information of any of its employees.
This might lead to several problems with data theft that go undetected.
Algorithms of machine learning may be trained to recognise each user's behaviour, such as their patterns of access and checkout, and can notify the cybersecurity personnel of any problems.
4. Detecting Cybersecurity Loopholes
Machine learning may be utilised to uncover the gaps of cybersecurity vulnerabilities since many hackers are utilising the technology.
Additionally, businesses must apply machine learning for cybersecurity.
This might potentially develop into a common framework for thwarting cyberattacks.
5. Protecting From Phishing Attacks
To stop any form of cybercrime, it is essential to monitor the workers' official email accounts.
For example, phishing attacks are frequently carried out by sending emails to workers and requesting any sensitive data.
To prevent this kind of intrusion, machine learning and security software can be utilised.
Using natural language processing, emails may be checked for any questionable activity.
6. Analysing Mobile Endpoints
On mobile devices, machine learning has already become commonplace and is also powering speech interactions with mobile assistants.
Organisations see a possibility to safeguard the increasing number of mobile devices by employing machine learning to effectively identify and assess risks targeting mobile endpoints.
7. Task Automation
Automating monotonous jobs may free up staff members to concentrate on even more crucial work, this is the core advantage of machine learning.
Some cybersecurity jobs are amenable to automation with the use of machine learning.
Organisations may do activities more quickly and effectively by adding machine learning into operations.
8. Scoring The Network Risk
Machine learning could be employed to analyse datasets from prior cyberattacks and identify the network segments that were most frequently targeted by a given attack.
This can aid in evaluating the threat in relation to a particular network area.
…
---
Have you checked out yesterday's blog yet?
---
(Disclaimer: The opinions expressed in the article mentioned above are those of the author(s). They do not purport to reflect the opinions or views of ICS Career GPS or its staff.)
Like this post? For more such helpful articles, click on the button below and subscribe FREE to our blog.
---
Download our mobile app, ICS Career GPS, a one-stop career guidance platform.