Education & Career Trends: January 28, 2023
Curated by the Knowledge Team of ICS Career GPS
---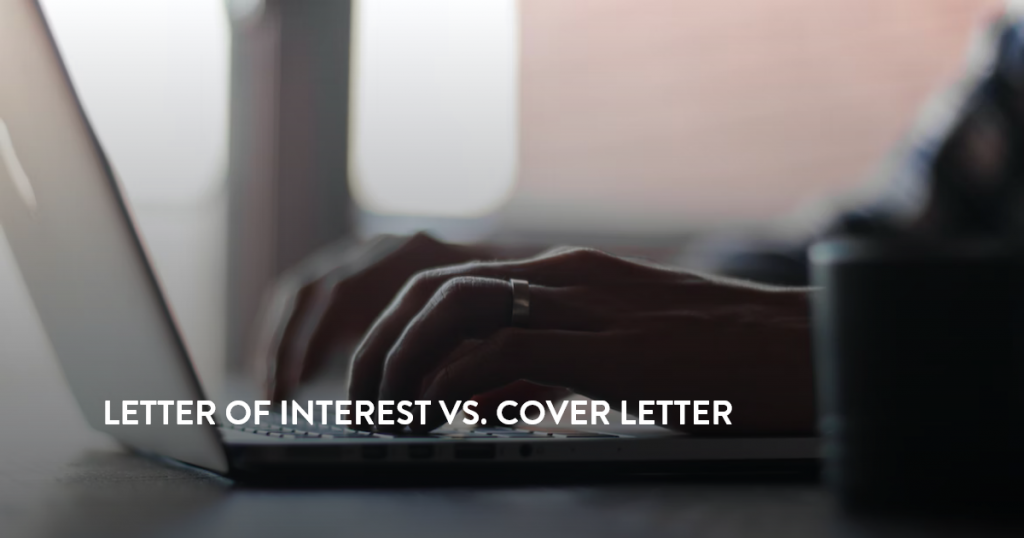 ---
Knowing which are the right documents to submit is perhaps the most challenging part of the job application process, especially if it's your first time. Even if they are similar, Cover letters and Letters of Interest are two different things. Typically, you use a Cover Letter when applying for a specific or particular position that you know is open. However, a Letter of Interest is often written to showcase your interest in any position that could be open at a company.
Both documents can act as your primary correspondence with the recruiting supervisor or manager. Therefore, it's critical to comprehend the differences between Cover Letters and Letters of Interest. This will help you decide on the best way to express your objectives and intentions. 
What is a Cover Letter?
A Cover Letter, which goes with your resume, provides a succinct explanation of why you are interested in the job you are applying for. Cover Letters are more about you, the candidate, than the position. It outlines the content of your resume and also serves as your introduction. The cover letter shouldn't be more than a page long and should clearly outline all of your best skills. Before sending it in, carefully check your letter for errors. Careless errors might greatly reduce the chance of your resume being further considered. Hiring managers could decide against looking through your resume if your cover letter is disorganised or filled with errors.
What is a Letter of Interest?
A Letter of Interest is a letter you compose that expresses your interest in working for an organisation or company. It is not dependent on whether the company has posted a job listing. This letter tells the recruiting manager that you're keen on working with the company. It intends to highlight why you would be ideal for that company, what your capabilities and qualifications are and where you envision yourself working. Additionally, it might help to include your resume with the letter so that the employer has access to it should they decide to hire you or have an opening. The justifications for your decision to connect are frequently included in a letter of interest.
When to write a Cover Letter?
When you are applying for a job that is listed publically.
When you are interested in applying for an internal opportunity.
When you are submitting your CV or Resume.
When to write a Letter of Interest?
When you are interested in exploring a company and job options.
When you want to better understand and expand your skill set.
When you want to establish a formal point of contact with the management of a company
General inclusions in a Cover Letter:
Introduction: Give a brief description of your background and the post for which you are applying.
Provide your key interest areas: Find out about the company's values, their mission, and most recent successes. Adapt this portion to the company you're seeking to work for, using this as a guide.
Highlight your accomplishments: Include concrete instances of related work you've completed in the past to prove your abilities.
Conclusion: Put a call to action at the end of your letter to urge the reader to go through your CV and schedule an interview.
General inclusions in a Letter of Interest:
Introduction: Start your letter with a crisp introduction of one or two sentences that contains your name and a description of your experience.
Explanation: Explain your decision to write a letter of interest and the particular aspects that interest you about it.
Highlight your skills: Give specific examples of the knowledge and experience you would offer to the company. Include academic credentials like degrees, certificates, honours, and other notable accomplishments that attest to your knowledge.
Request an interview call: After expressing gratitude for the recipient's time, explain that you are open for an informational interview. Regardless of whether you receive a job offer, this kind of interview will give the employer an opportunity to get to know you further.
…
---
Have you checked out yesterday's blog yet?
---
(Disclaimer: The opinions expressed in the article mentioned above are those of the author(s). They do not purport to reflect the opinions or views of ICS Career GPS or its staff.)
Like this post? For more such helpful articles, click on the button below and subscribe FREE to our blog.
---
Download our mobile app, ICS Career GPS, a one-stop career guidance platform.