Career Trends: April 19, 2022
Curated by the Knowledge Team of ICS Career GPS
---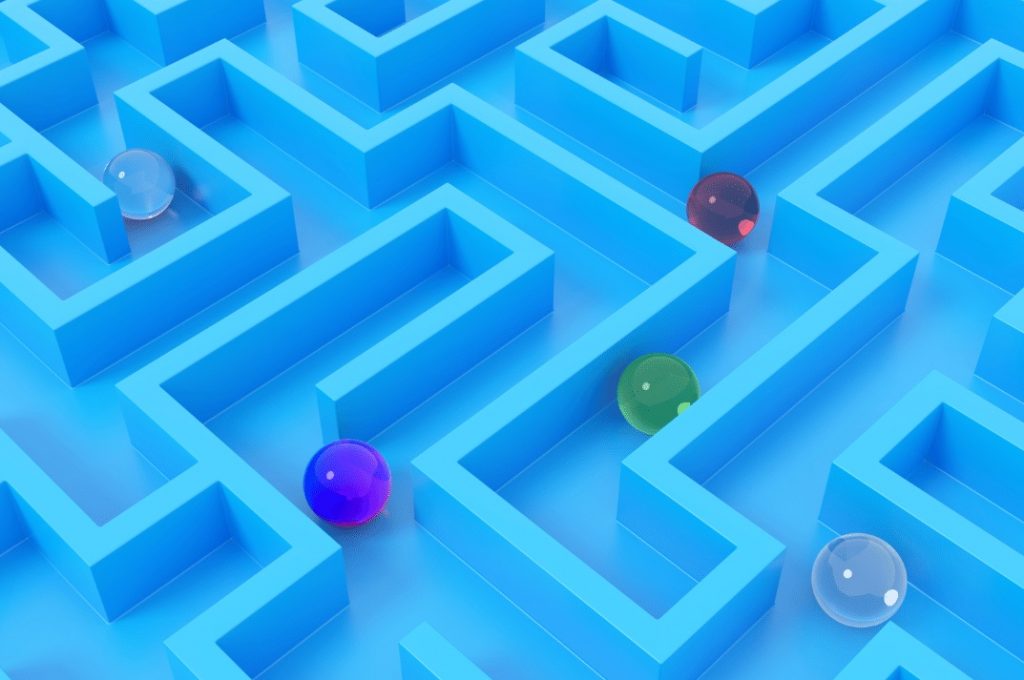 Content Credit:
---
Once upon a time, an ideal career used to look like this: Get a job after college, work your way up the company ladder for 40 years and retire in peace. But with each passing year, more and more people are flouting this tradition, pursuing alternative routes to success and fulfillment.
Right now, a large percentage of people are actively seeking new jobs. Some might be starting their career and questioning their choice. Others may be among the countless people motivated to change careers coming out of the pandemic. If you are one of them, know that you are not alone. It is perfectly normal to re-assess your career and pivot as necessary.
Twists and turns in your career trajectory can bring in new opportunities.
The majority of careers are no longer a straight-line progression from Point A to Point B. Most successful people continually explore their options throughout their careers — a whopping 91% of millennials expect to change jobs every three years.
A flexible and open mindset is actually a crucial element to success.
I began my career thinking I wanted to be a doctor. I studied biology and even got a job in healthcare after college. So, how did I end up in human resources? I followed my interests. My first job in healthcare happened to be in HR. As I worked, I realised that I enjoyed the people-facing side of healthcare much more than the science itself.

Michelle Arieta
Of course, this doesn't mean everyone's path will inherently be meandering. However, it is important to stay open to new possibilities and seize every opportunity you can.
Keep your feet on the path and your eyes on the horizon.
As you progress through your career, you should keep your eyes open for new opportunities that may lead to more rewarding work in a field you did not expect.
What is essential to your success is that you feel passionate about your work.
It is good to start your career with a plan and/or an end goal in mind, but stay open to the possibility that the goalposts may move or shift.
Learn to accept success.
Be mindful of Imposter Syndrome. False feelings of inferiority or inadequacy can block you from seeing all of the possibilities open to you.
You might not take a chance on a new job that interests you because you might have never worked in the field before, or refrain from a promotion because you don't think you are ready for it.
In order to succeed, you have to quiet such thoughts.
A little self-doubt can be a good thing, but always remember that you deserve to be where you are or you wouldn't be there.
We cannot succeed alone, regardless of how far along we are in our careers.
It does not mean you are an 'imposter' if you ask for help, rather, it is a sign of confidence when you are able to admit your weaknesses.
Finally, it is your career.
Your career does not have to follow the traditional trajectory of the past or even the trajectory you initially planned for.
Everyone's journey to success will look different, filled with twists and turns we never saw coming — but those surprises are also the very things that make life interesting.
…
---
Have you checked out yesterday's blog yet?
---
(Disclaimer: The opinions expressed in the article mentioned above are those of the author(s). They do not purport to reflect the opinions or views of ICS Career GPS or its staff.)
Like this post? For more such helpful articles, click on the button below and subscribe FREE to our blog.
---
---
---
Download our mobile app, ICS Career GPS, a one-stop career guidance platform.