Career Trends: August 12, 2022
Curated by the Knowledge Team of ICS Career GPS
---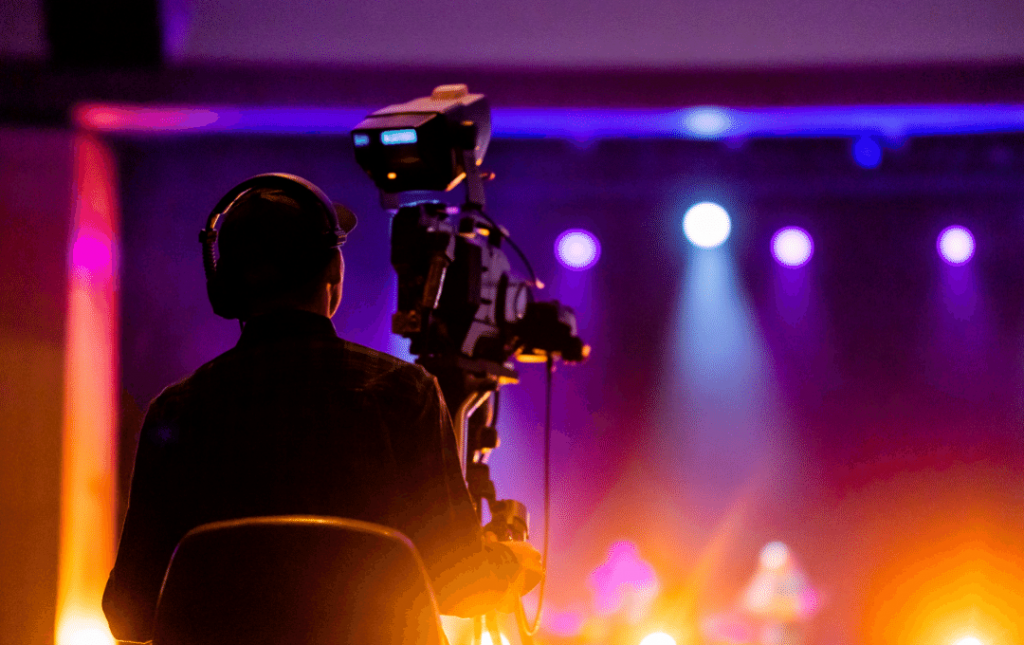 ---
Content Credit:
---
The titles cinematographer, DoP, DP, or cameraman are often used interchangeably in the area of filmmaking. While this may give you the idea that the cinematographer is essentially the camera person on the film set – they are so much more than that. A cinematographer is a storyteller – who takes the director's vision and translates it to a visual masterpiece. They are the head of the camera and lighting team. They are also the decision makers when it comes to selecting equipment, lens and filming material, as well as making creative choices. They are usually involved in the entire production lifecycle, from storyboarding to post-production.
Role of a cinematographer in movies:
A cinematographer has significant duties and responsibilities when working on a set.
The first is to pick a visual style and cinematic approach, depending on the story and feel.
The next is to control, balance and manage the lighting for each scene.
In a motion picture, lighting creates the visual mood of every scene, and cinematographers need to use it to highlight the contours, contrast, and depth of the picture to enhance the visual impact of the scene.
The role of a cinematographer can further be divided into the three stages of production:
Pre-production – A cinematographer, at this point, decides what a scene needs and accordingly builds up the camera crew, buys supplies, and arranges equipment.
Production – During production, cinematographers work closely with others on a film set to capture the correct vision. They also take crucial decisions about lighting components, shot sizes, widths, and camera angles to give a scene a particular look.
Post-production – After the film shooting is wrapped up, a cinematographer works along with the editing team to ensure that the colour, mood and tone match the vision of the film director.
Another important duty of a cinematographer is determining the camera settings for each shot. This consists of the type of camera, lenses, angles, and techniques to use to bring the scene to life and visually render it.
What courses can you study to be a cinematographer?
With the constant growth of the television and film industry, students with a background in cinematography are highly in demand. Here's a list of a few courses which one can pursue to make a start with a career in cinematography.
B.A. in Cinematography
BVA in Cinematography
B.A. in Photography and Cinematography
Bachelor of Film and Television Technology (Cinematography)
Additionally, certain short term courses in the form of diploma and certificates are also available, for aspirants trying to find a foot in the industry:
Diploma in Video Camera & Lighting
Diploma in Film Technology and Television Production (Cinematography)
Undergraduate Diploma in Cinematography
With the growth in digitalisation, numerous online courses are also available to help aspirants specialise in cinematography. Some of them are:
Cinematography Course: Shoot Better Video with Any Camera
Cinematography for 2D Animation Essentials
Cinematography Masterclass: The Complete Videography Guide
Film Cinematographer Fundamentals
Cinematographer's Preparation Course
The top 5 colleges to pursue many of these courses are:
MGR Government Film and Television Institute, Chennai
AIFT – Atharva Institute of Film and Television, Mumbai
MIT School of Film and Television, Pune
Bharati Vidyapeeth's School of Photography, Pune
AAFT – Asian Academy of Film And Television, Noida
What are some skills that a cinematographer must possess?
Excellent listening ability
Strong team management capability.
A creative mind for quick invention.
Excellent communication skills and presentation skills.
A complete understanding of lighting techniques, use of shadows, colours of light, and other filming operations.
Excellent technical knowledge of the camera and other equipment as well as the film production process.
Excellent editing, graphic design and production skills for creating arresting visual content.
What are the job opportunities and roles available in cinematography?
Cinematography is a flourishing field that provides a number of job opportunities to an aspiring enthusiast. Some of them are:
Director of Photography
Video Editor
Cinematographer
Cameraman
Videographer
However, a good place to start would be to assist on a film set and observe an expert at work. A lot of the skills one needs to be a good cinematographer are learnt and honed through experience and practice.
…
---
Have you checked out yesterday's blog yet?
---
(Disclaimer: The opinions expressed in the above mentioned article are those of the author(s). They do not purport to reflect the opinions or views of ICS Career GPS or its staff.)
Liked this post? For more such helpful articles, click on the button below and subscribe FREE to our blog.
---
Download our mobile app, ICS Career GPS, a one-stop career guidance platform.