Career Trends: December 21, 2022
Curated by the Knowledge Team of ICS Career GPS
---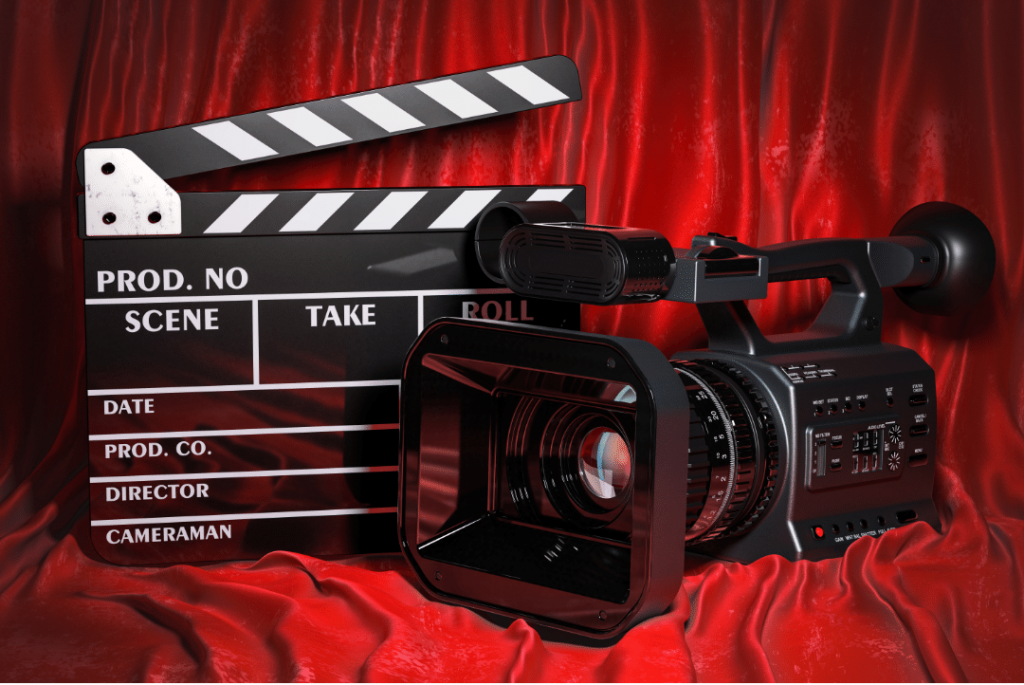 ---
Content Credit:
---
Cinematography can be literally quoted as 'recording motion'. It is derived from the Greek words 'Kinema' which is motion, and 'graphy' which implies to recording. Every visual element that appears on the screen is the result of cinematography. As a cinematographer renders visible reality to the director's vision, he or she is also called a Director of Photography or DOP.
Cinematography is an integral part of filmmaking that manages visual elements. This branch of cinema is quite tough to learn as it assesses a person's creativity while handling the camera.
The technical procedure involved in cinematography includes all visual effects on the screen, camera movement, lighting, various angles of the camera, lens, filters, focus, colour, the intensity of the field, exposure, etc. Apart from this, it also consists of shooting techniques and methodologies to portray the best picture to the viewers.
What are the Roles and Responsibilities of a Cinematographer?
The cinematographer heads the team of experts that are responsible for special visual effects and photographic pictures. They work in resonance with the team of creative coordinators and administrators that deal with camera and lighting elements. Some of their main job responsibilities are:
To study and analyse the storyline, characters, screenplay and other parameters involved in the film and provide a creative visual element in coordination with the director.
To initiate a proper channel of research related to the shots, climate conditions, available points and sites, position of the sun and other necessary aspects included in shooting a scene.
To pick relevant tools and equipment for the movie shots.
To take various test shots before the final scene to examine the camera positioning, angle, framing, lighting, filters, colour, techniques etc.
To finalise the characters' costumes, hair, makeup, and colour combinations of the set.
To guide creative and crew members while using equipment and tools.
To provide appropriate advice to the team members to perfectly shoot the scene and bring desired outcomes.
Keeping a vast network with various directors, producers and actors in the film industry.
Academic Qualifications Required:
The educational background of the aspirants who want to nurture their career in Cinematography:
He or she must be a Graduate in any stream to apply for various diploma courses in Cinematography.
Some of the cinematography programs require 10+2 qualified candidates provided they possess some certification in the same field.
Apart from academic qualifications, the aspirants must possess a creative vision. He or she must have certain other attributes like passion towards work, orientation, interpersonal skills, the potential to work independently, great imagination, foresightedness etc.
Career Options in Cinematography:
Cinematography is a field that yields enormous job opportunities for young talent. With the expansion in the film and commercial industry business, the demand for cinematographers has increased:
Job Opportunities
Nowadays, cinematographers can work in TV and web series, film creation units, studios, video businesses etc, unlike earlier days, the film industry was the only choice. They can find ample job options not only in India but also abroad. Moreover, short films, web series, TV shows, documentaries etc., have opened the doors for many cinematographers. Some of the main job profiles are:
Director of Photography.
Video Editor.
Cinematographer.
Cameraman.
Videographer.
Freelancer that works independently on various projects.
Courses in Cinematography:
One Year Certificate Course in Electronic Cinematography from FTII, Pune.
Three Year Diploma in Cinematography from FTII, Pune.
Three-Year Cinematography Course from (SRFTI) Kolkata.
Two Year Course in Cinematography for Electronic & Digital Media from (SRFTI) Kolkata.
B.Sc in Filmmaking with Cinematography from WWI, Mumbai.
Advanced Diploma in Filmmaking with Cinematography from WWI, Mumbai.
…
---
Have you checked out yesterday's blog yet?
---
(Disclaimer: The opinions expressed in the article mentioned above are those of the author(s). They do not purport to reflect the opinions or views of ICS Career GPS or its staff.)
Like this post? For more such helpful articles, click on the button below and subscribe FREE to our blog.
---
Download our mobile app, ICS Career GPS, a one-stop career guidance platform.