Edition: January 8th, 2022
Curated by the Knowledge Team of ICS Career GPS
---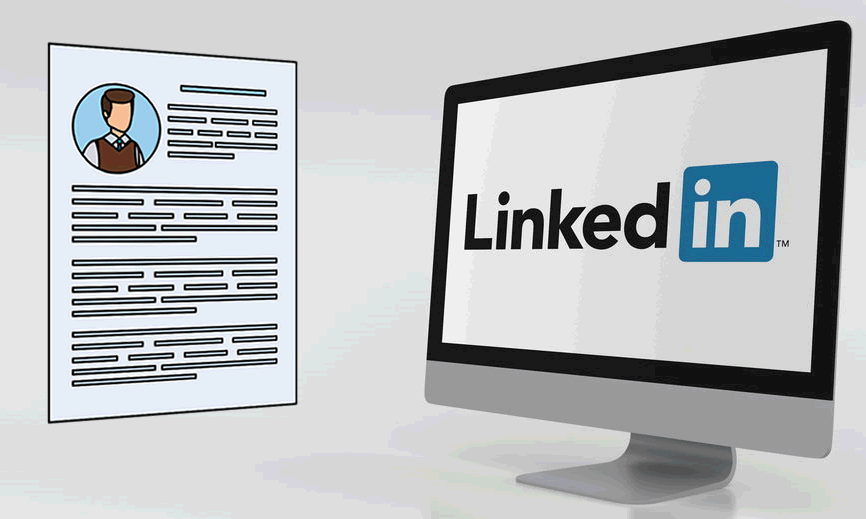 There are millions of websites that are made for new job seekers and well-qualified people. But, many job seekers and well-qualified people use the LinkedIn website to find a job. Human Resource (HR) departments of different companies often find talented people from LinkedIn profiles before inviting them for a job interview.
Job seekers or well-qualified people who have a LinkedIn profile should keep that in mind that it should be updated time-to-time with a professional front.
How is a resume different from the LinkedIn work experience section?
The LinkedIn profile and resumes are different because they give different purposes.
A resume is customised to a specific job, while your LinkedIn expands your resume for a general job search.
Both records have the same job titles, date ranges and basic information regarding each job, but the information should be presented in different ways.
A resume should contain detailed descriptions of work experience that is specific to the position a professional is applying for.
The resume needs to include only relevant experience. The LinkedIn profile can highlight additional professional experiences and accomplishments from the most recent years.
Here are some points for freshers and professionals while writing the LinkedIn work experience section-
1. Relevance of experience matters.
Job seekers should know the types of jobs they are applying for and experience also supports that.
Edit job descriptions carefully to emphasise the most relevant experience and accomplishments that target your job type.
2. Start by highlighting sentences from the profile.
The first few sentences are important for the profile because they are the highlighters of the profile.
Write a good summary using two or three sentences to give the best overview of the experience, key accomplishments and relevant industry expertise.
You should use past tense when writing the work experience section.
3. Focus on highlighting points of the profile.
Write highlights of the profile to get the attention of a recruiter or hiring manager.
Write smaller descriptions if you have a long history.
You don't need to include every position in which they work.
4. Use action words.
Start a sentence with an action verb like directed, created, drove, headed, implemented, etc.
5. Check some good descriptions before writing the work experience section.
Freshers and professionals should check some good profile descriptions before writing a work experience section on LinkedIn.
Then, make a note about what should be written or not.
There are some keywords that are mentioned in good profile descriptions.
To make your work experience section good, freshers can use these keywords in their job descriptions.
6. Information should be correct.
Freshers and professionals should write correct details about job title, company name and dates of employment.
By this, an employer can easily see your career progression.
7. Ask someone to read your work experience section.
Always ask someone to read the work experience section before its submission on your profile.
They will check spelling and grammar in the section and ensure that it has no mistakes.
8. Always update your work experience section in the profile.
Don't make the mistake of not updating your work experience section.
Polish it up once every few months in a year.
….
---
---
(Disclaimer: The opinions expressed in the article mentioned above are those of the author(s). They do not purport to reflect the opinions or views of ICS Career GPS or its staff.)
Like this post? For more such helpful articles, click on the button below and subscribe FREE to our blog.
---
---
---
Download our mobile app, ICS Career GPS, a one-stop career guidance platform.