Edition: January 7th, 2022
Curated by the Knowledge Team of ICS Career GPS
---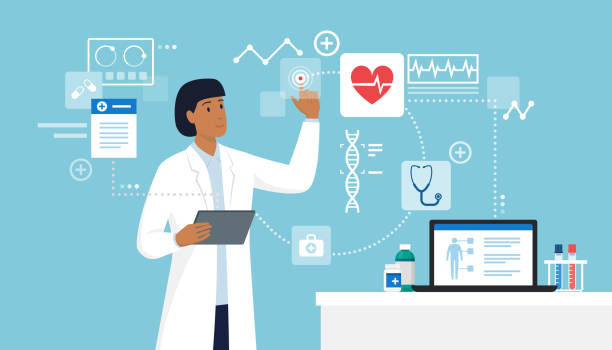 Digital and technological innovation in the healthcare industry has provided a light of hope in the sector that will help in enhancing performance and delivery to both doctors and patients respectively.
The ongoing COVID-19 pandemic challenged the traditional healthcare systems across the world, affecting the private as well as public healthcare setups. The traditional healthcare eco-system heavily depends on secondary and tertiary care infrastructure to offer critical care and unfortunately, the two waves of COVID-19 completely crippled this system, and it is still grappling to revive itself.
Therefore, not only has healthcare suffered losses, but an overburdened workforce, stretched resources and disruption of normalcy has forced the healthcare systems to move towards innovative solutions.
The Indian Health-tech market is estimably growing at 39 % CAGR to reach $5 billion by 2023.
Innovation in the Healthcare Industry
The Healthcare industry is now backed by digital solutions, electronic medical records, medical data, and this creates a demand for an efficient workforce to be successful with these elements.
As per a report, Health-tech is currently addressing three major challenges in the healthcare system i.e., accessibility, affordability and quality.
With increased tech adoption, increased use of Artificial Intelligence/ Machine Learning and data collection, the health-tech industry is expected to develop into value-based healthcare at a reduced cost of care.
The ultimate aim is to advance the healthcare sector with innovations and appropriate human resources.
As per reports, India's health system is struggling with low numbers of trained healthcare personnel.
Genuine skilling/ upskilling will lead to better resource management.
Traditional teaching methods create the base but to endure the dynamic and evolving methods in healthcare, both soft skills and technical skills training is essential.
For a successful healthcare career in 2022, it is necessary to hone the following skills – 
1. Medical information management
Medical programming is necessarily important for data in cases of clinical procedures and diagnosis.
Be it for digital patient record maintenance or building information for healthcare organisations.
With respect to medical data, it is also essential to maintain privacy and use the data accurately, so respecting and developing both administrative and medical managerial skills is vital.
The person should also have the capability to accumulate information and interpret technical information for medical purposes.
2. Interpersonal skills
Interacting effectively with internal teams and external people is essential and will help in better performance and service delivery.
The ability to work in a team or empathising with patients/colleagues brings forth a shared sense of purpose.
Working in the health-tech space calls for collaboration between the staff of different departments – from clinical to technical.
Developing this trait will help in succeeding and efficient performance.
3. Technology adoption
In the phase where innovation in the health-tech space is aiming to improve the healthcare sector, health-tech start-ups are shifting towards product and platform-based services.
The new workforce needs to be trained to gain a hands-on grip on product usage and understanding of the technology.
The person should also have knowledge of using equipments and processes and essentially understanding the market tech trends.
4. Problem-solving and Analytical skills
Working in the healthcare sector comes with added stress and all-time pressure, be it dealing with operational situations or customer/patient service.
The person should practise analytical thinking for day-to-day activities and research and demonstrate problem-solving abilities by finding solutions through logic and reasoning.
5. Leadership skills
Healthcare is a high-stake profession and building leadership qualities will help in succeeding in this competitive market.
Leadership skills will help in individual and organisation growth.
Institutions training the students in such unique skill sets will strengthen the next generation of the healthcare workforce.
….
---
---
(Disclaimer: The opinions expressed in the article mentioned above are those of the author(s). They do not purport to reflect the opinions or views of ICS Career GPS or its staff.)
Like this post? For more such helpful articles, click on the button below and subscribe FREE to our blog.
---
---
---
Download our mobile app, ICS Career GPS, a one-stop career guidance platform.