Edition: October 25th, 2021
Curated by the Knowledge Team of ICS Career GPS
---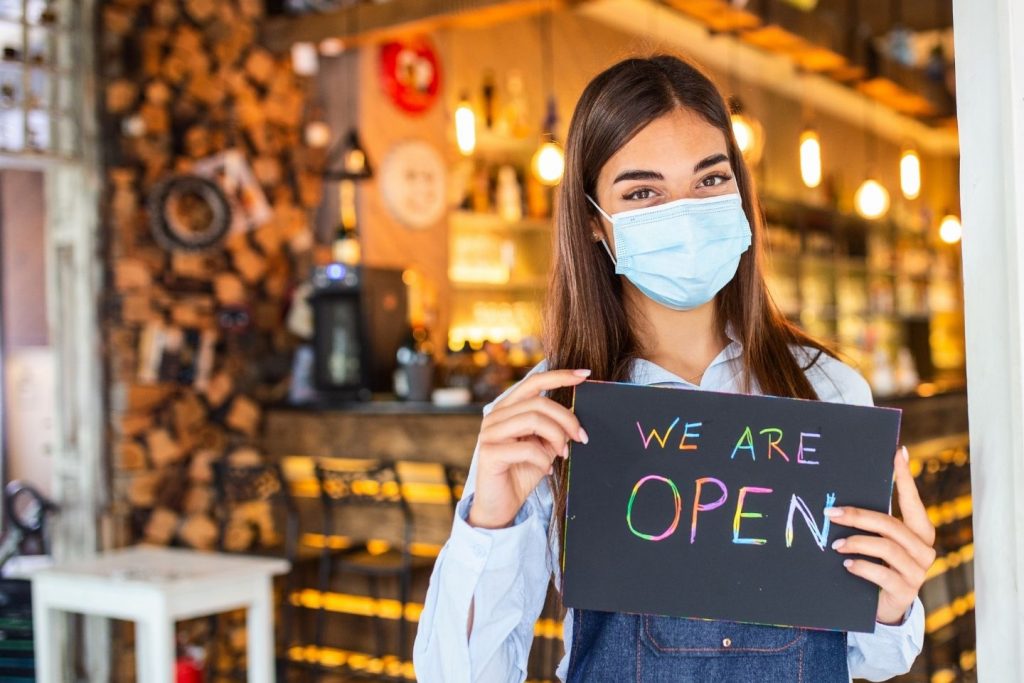 There is something that we can all agree upon – the vast impact the COVID-19 sanitary crisis on all our lives. The hospitality, travel and tourism sectors have been especially hit hard by it.
We need to take a closer look at how hospitality companies will need to realign their businesses in tune with the current needs and desires of the customers, and while planning new hotel projects.
Businesses willing to consider alternative scenarios and re-consider their planning strategies will be better prepared for the "New Future".
What is shaping the future of the Hospitality Industry?
The need to adapt to new rules, standards and values, which have and will continue to influence our social behaviour.
The lockdown measures and travel restrictions that have now become commonplace.
Financial loss, closures, and the resulting uncertainty.
In such a scenario, the industry must look ahead and get ready to confront the new emerging environment.
It won't be easy nor swift, but the industry has shown its resilience and capacity to rebound from unexpected scenarios. The hospitality industry will need to bear these new trends in mind for a renaissance.
Adapting to the new norms
1. Hotel Operations – think outside the box.
Now is the moment for hotel owners and operators to demonstrate the resilience of the sector and its capacity to adjust to the realities of the market and integrate the new rules and regulations.
It is not just a matter of being politically correct; it is the moment to prove the industry's potential to think outside the box.
2. Planning – effective action plans for all departments.
Planning is key in any business, but in the current scenario, rigorous, efficient and continuous planning will be more determinant than ever.
Operating departments will establish new SOPs, action plans will be fundamental for all divisions, business models will be reconfigured and contingency plans will need to be carefully analysed.
3. Design – rethink all spaces.
The physical concept of hotels must be re-thought.
Cleanliness, sanitising, reduction of non-essential elements and the redesign of common areas to respect social distancing and capacities are all key aspects to consider when evaluating how rooms and public areas need to be adapted.
4. Health & Safety – create new offerings.
Health and safety measures will be without doubt, the areas where hotels will need to focus their efforts.
Some companies have introduced exclusive campaigns aiming to safeguard their client's stay.
Some properties even offer 24/7 medical care services, extended insurance policies or free PCR tests.
5. Sales & Marketing – repurpose facilities.
A way of increasing visibility as well as returns is by reinventing the spaces of the hotel with new strategies.
Hotel chains have become creative in their approaches to attract new clients and have incorporated new ways of business into their action plans.
Some of these business model strategies include day room rentals, conversion of spaces into co-working areas, offering the facilities for TV and film shooting and even rental of spaces to schools for education purposes.
6. People Management – facilitate smooth return of staff.
Millions of hotel staff members have been forced to put their careers on hold and it will be challenging for them to return to service, both physically and psychologically.
After isolation and limited socialisation, dealing with customers face-to-face and teamwork routines may be daunting.
Hotels will have to invest money and resources by organising training sessions, supplying appropriate protective equipment, providing meticulous information and guaranteeing a safe working environment.
Comprehension, flexibility, adaptability and empathy are also key in facilitating a smooth return to work.
7. Planning & Development – consider new norms.
Many hotel developers are wondering how to proceed with their projects and manage the risks that affect the planning of any new business.
Solvency and liquidity, future cashflow projections and uncertainty about the markets of the future are the main factors affecting all new hospitality investments.
However, those who decide to embark on new projects or who are already in the planning phase, cannot ignore the repercussions this pandemic has had socially and thus the impact on future hotel development.
Developers, financiers and investors will need to account for the new norms to be able to stay ahead of changes in demand and create value added products.
…
---
(Disclaimer: The opinions expressed in the article mentioned above are those of the author(s). They do not purport to reflect the opinions or views of ICS Career GPS or its staff.)
Like this post? For more such helpful articles, click on the button below and subscribe FREE to our blog.
---
---
---
Download our mobile app, ICS Career GPS, a one-stop career guidance platform.