Edition: November 18th, 2021
Curated by the Knowledge Team of ICS Career GPS
---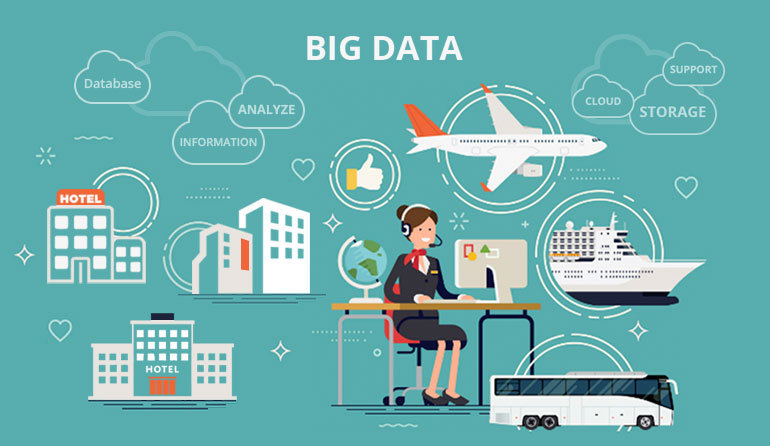 Excerpts from article by Max Starkov, published on hospitalitynet.org
The digital transformation, driven by data and next-gen technologies, is changing the Hospitality Industry in an unprecedented pace, and hoteliers are caught largely unprepared. What's made the situation more challenging are two factors — (1) the pandemic-accelerated digital transformation and (2) today's travellers who are more digitally-savvy than ever.
Today, hospitality is fast becoming a technology-enabled service industry powered by online, mobile, cloud, IoT, AI, robotics, automation and blockchain tools and applications. Digital technology is making its way into every aspect of the industry like:
Hotel operations
Guest services
Communications
Revenue management
Distribution
CRM
Marketing
Accelerated Investments in technology are necessitated by the exceedingly tech-savvy guests and their exceedingly high technology expectations.
Another reason for the urgent need for digital and technology transformation of the industry is the persistent labour shortages and unsustainable labour costs. The only long-term solution is investing in technology that can solve the current labour shortages through innovations, automation, mobility, robotisation and next-gen technology applications.
How ready is the industry?
Many hotels are desperately lagging behind as far as technology is concerned: knowledge, devices, applications.
Numerous hospitality owners and managers lack the education or knowledge of hospitality technology and even the motivation to learn about the latest technological innovations, trends and best practices.
The reasons for the technology backwardness in the hospitality industry are:
1. Systemic underinvestment in technology
Hoteliers are not investing enough in technology in spite of the urgent demands imposed by the pandemic for new hi-tech implementations such as:
Contactless guest experience and mobility
Cloud hotel property management systems (PMS) with Open API and integration hub
Next-gen cloud RMS (Revenue Management System)
Customer relationship management (CRM) technology to increase repeat business
Cleanliness technology
2. Lack of educated and motivated digital transformation leaders
There's a dearth of properly educated and motivated staff members to lead the tech transformation of the industry to one powered by online, mobile, cloud, IoT, AI, robotics and blockchain tools and applications. Digital technology needs to make its way into every aspect of the industry: hotel operations, guest services, communications, revenue management, distribution, CRM and marketing.
Where will the digital transformation leaders come from?
1. Hospitality Schools
Few hospitality schools today teach hospitality technology courses.
Hospitality schools should teach students about the business applications of hospitality technologies, to educate them to become experts on how to understand, evaluate, choose, implement and manage technology applications in hospitality.
In addition to undergraduate and graduate courses and degrees in hospitality technologies, another way hospitality schools can help the industry is via Executive Education and Certifications, geared toward managers and executives.
These can play an important role by providing advanced and big picture technology knowledge to experienced hospitality professionals and prepare them for the next phase of their careers or to switch careers within the industry.
2. Technology Vendor Community
Tech vendors around the world are working around the clock to develop new and innovative solutions to common problems or applications to elevate service delivery.
All of these vendors already carry their share of the burden for educating the industry in the latest and greatest in hospitality technology.
This education is in the form of certifications, trainings, product presentations, webinars, seminars and user conferences, white papers and articles.
It is customary for hotel tech platforms to provide training courses and certifications to make sure their applications are used optimally.
It is important for the hotel tech vendors not just to be pushing their solutions, but to educate hoteliers on what is the core value proposition of their technology.
3. Industry Professional Organisations
Hospitality industry organisations are doing a phenomenal job at training hospitality professionals via their certification programmes, industry events and workshops.
These certifications provide much-needed industry deep dive knowledge in hospitality technology, digital marketing and revenue management, and are not only a great asset to the industry but are also beneficial to hospitality professionals, career-wise.
It will take the joint efforts of hospitality academia, hotel tech vendor community and industry professional organisations to educate, motivate and prepare tomorrow's digital transformation leaders in the sector.
…
---
(Disclaimer: The opinions expressed in the article mentioned above are those of the author(s). They do not purport to reflect the opinions or views of ICS Career GPS or its staff.)
Like this post? For more such helpful articles, click on the button below and subscribe FREE to our blog.
---
---
---
Download our mobile app, ICS Career GPS, a one-stop career guidance platform.