Career Trends: August 22, 2022
Curated by the Knowledge Team of ICS Career GPS
---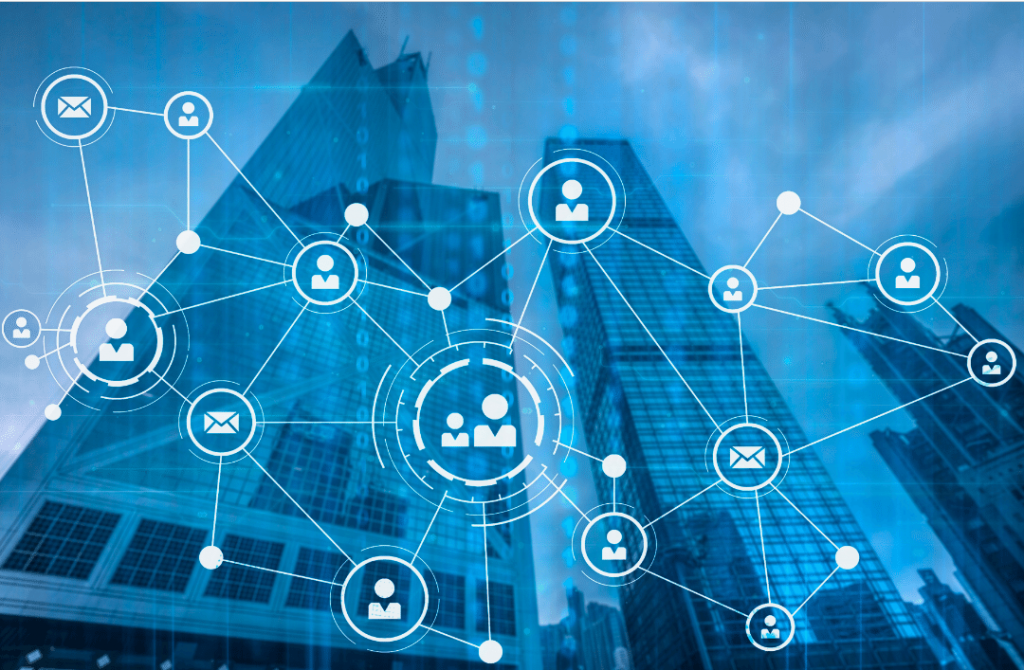 ---
Content Credit:
---
The relatively stable world of enterprise networking has undergone quite a bit of upheaval over the past few years with many entirely new job titles emerging. As a result, networking professionals with traditional job titles have assumed new responsibilities. Key trends reshaping the jobs of network professionals include increased adoption of cloud services; the push for more automation of business processes; and the rise of technologies such as software-defined networking (SDN), SD-WAN, Internet of Things (IoT) , secure access service edge (SASE), Zero Trust Network Access (ZTNA) and edge computing.
The total number of network-related jobs will continue to increase as organisations enable business and digital transformation, Weber says. "We experience both demand for resources to maintain and secure the existing network, as well as project-based resources to design and deploy networks," he says. "The expansion and now presumably permanent adoption of hybrid [and] 'work from anywhere' models increases the demand for expanded network capabilities."
He adds that the edge computing trend is driving a change in security frameworks, which in turn is driving changes to network architectures.
Some titles remain the same, but requirements change
The skills needed for positions such as network engineer are changing at all levels, says Joe Clarke, distinguished customer experience engineer at Cisco.
In many ways, it is a given that network professionals will know networking, Clarke says. But employers also want someone who will bring value to the business, which means scale, agility, and competitiveness.
Although professionals in the field should not expect a flood of exotic new job titles when they explore the market, there are some emerging roles that reflect the latest trends.
Here are some of the more recent network-related job titles:
1. Automation Advisor
People in this role would design, plan and implement cloud solutions for enterprise customers, and have experience implementing automation tools for provisioning and configuration management.
Among other tasks are designing and deploying container platform-based tools; delivering large-scale application modernisation projects; and working on projects that encompass systems architecture, proof-of-concept and technical deployment services.
Required skills might include: implementation or system development experience; cybersecurity, including risk management, risk analytics, security risk analytics, vendor risk management and application security; IT operations; an understanding of network technologies; and cloud development platforms.
2. Cloud Automation Engineer
Candidates looking to fill this role should be skilled in the use of automation tools for provisioning and configuration management, and have a basic understanding of network and communications technology including TCP/IP, Ethernet, UWB, Bluetooth, etc.
Other important skills include experience in Linux development environment; data centre and cloud computing transition; cloud computing (private, public and hybrid); virtualisation; storage platforms; containers; software-defined networking; and orchestration tools.
Cloud automation engineers also need to be familiar with programming techniques using C, C++, C#, Python, Structured Text or similar languages.
3. Cyber Defense Network Engineer
The description for this job includes the ability to create and maintain standard operating procedure documentation for security appliances.

Also

hands-on experience in security with an emphasis on engineering design, configuration, implementation, operations, and maintenance of a variety of security technologies.
4. Hyperconvergence Engineer
This position requires the ability to troubleshoot server hardware, hyperconverged infrastructures, and virtualisation technologies.
Knowledge of technologies and areas such as VMWare ESXi, Linux, storage administration, and network administration is also required.
Other important skills and certifications include an understanding of Kubernetes/Docker; VMware Certified Professional (VCP) certification; Cisco Certified Network Associate (CCNA) certification; and data center experience.
5. IoT/Edge Data Engineer
Any job roles related to IoT and edge computing are likely to be in demand for some time, as more organisations advance their strategies in these areas.
This position requires a knowledge of IoT wireless networking technologies; social, ethical and legal IoT information gathering; implementing IoT data governance; intelligent edge to intelligent mesh performance benchmarking; and data brokering and consolidation.
6. Network Intelligence Engineer
This role requires knowledge and hands-on experience in security with an emphasis in engineering design, configuration, implementation, operations, and maintenance of a variety of security technologies.
Professionals in these positions must also have the ability to construct network visualisations (diagrams, terrain maps, reports, etc.); and have an understanding of network security products and techniques; IT network-based attack methodologies and tools; and security operations and incident response technologies and methodologies.
Other requirements are highly developed research and analytical skills, strong organisational skills and attention to detail, and the ability to think ahead of attackers.
7. Zero Trust Network Access (ZTNA) Security Engineer
With so much focus on the Zero Trust model today, naturally there will be roles emerging that are specifically tied to the cybersecurity architecture.
These professionals need to have experience in enterprise security, including familiarity with data architecture and identity management, access control, network segmentation techniques, as well as expertise in cloud and hybrid infrastructures, applications, and security.
They also need to have an understanding and delivery experience with Zero Trust network access frameworks, and advanced knowledge of application concepts.
…
---
Have you checked out yesterday's blog yet?
---
(Disclaimer: The opinions expressed in the article mentioned above are those of the author(s). They do not purport to reflect the opinions or views of ICS Career GPS or its staff.)
Like this post? For more such helpful articles, click on the button below and subscribe FREE to our blog.
---
Download our mobile app, ICS Career GPS, a one-stop career guidance platform.