Career Trends: August 21, 2022
Curated by the Knowledge Team of ICS Career GPS
---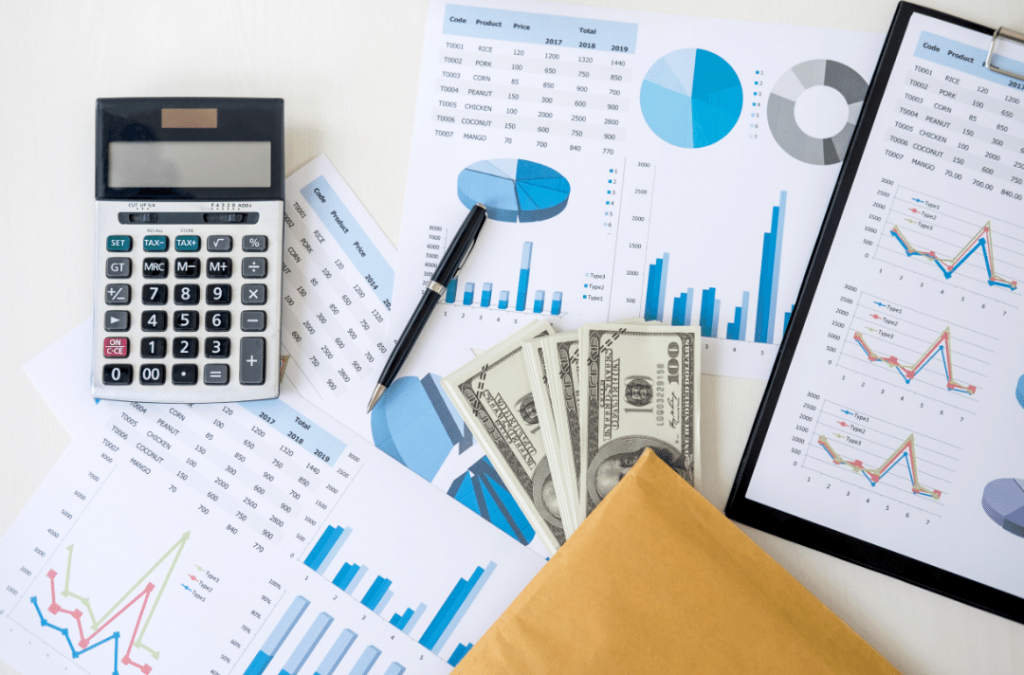 ---
Content Credit:
---
Individuals with analytical minds and strong attention to detail make good candidates for in-demand careers in finance. This field offers many roles beyond trading on the stock exchange floor, though many positions still include financial forecasting and investments for businesses and clients. Cutting-edge developments at the intersection of finance and tech (fintech) allow finance professionals to stay up to date in an evolving field. The need for knowledgeable workers to assess investment opportunities will continue to drive demand for careers in finance.
Finance professionals can also pursue advanced roles in the field to take on more responsibilities. With more education, experience or certification in specific areas of finance, professionals can work in finance degree jobs as portfolio managers, chief financial executives and senior financial analysts.
Here are some career options you can choose from in the finance sector:
1. Accountant
Accountants maintain financial records for public and private organisations.
They keep detailed, organised reports that comply with regulations and legal standards.
Accountants need strong communication skills to report their findings to decision-makers and stakeholders.
Individuals in this finance career can specialise their work to focus on certain sectors, including healthcare, insurance and tax preparation.
At every level of government, these professionals track agencies' spending and examine records to maintain compliance with tax laws.
Accountants also work with private businesses to oversee cash flow, analyse risk, improve efficiency and suggest changes to increase profits.
2. Auditor
Auditors evaluate organisations' finances to ensure their compliance with government regulations.
Like accountants, these professionals provide decision-makers with suggestions for financial improvements and solutions for conforming to tax law.
This finance degree job typically appears in two forms: internal auditor and external auditor.
Internal auditors maintain employment with the companies they examine, overseeing their financial records to assess risk, compliance and potential fraud.
External auditors work with outside companies to check organisations' financial statements.
3. Financial Analyst
These analysts evaluate financial data for individuals and businesses.
They research trends in the economy and business, assess financial statements and make investment recommendations to maximise profits.
Financial analysts typically work as either buy-side analysts or sell-side analysts.
Buy-side analysts help companies acquire investments through mutual funds, pensions and hedge funds to receive a return.
Sell-side analysts research stocks and investments within specific sectors to create financial forecasts for potential investors.
Other finance degree jobs under the financial analyst umbrella include fund manager, portfolio manager, securities analyst and financial risk specialist.
4. Personal Financial Planner or Advisor
Personal financial planners meet with individuals and families to provide financial services and assess financial goals.
These professionals offer guidance regarding taxes, estate planning, investments, mortgages and other monetary concerns.
Financial planners help individuals assess risk associated with investments to meet short-term and long-term goals.
Financial planners may make investments for clients through stocks, bonds and annuities.
5. Financial Examiner
Financial examiners keep an eye on banks and financial institutions to ensure that customers and borrowers remain protected from unexpected losses and predatory lending tactics.
As one of the most in-demand careers in finance, these professionals typically work in either consumer compliance or risk assessment.
In consumer compliance, financial examiners assure customers that their lenders are held to high standards. This keeps institutions from offering loans with unreasonably high interest rates that borrowers cannot pay back.
Examiners working in risk assessment review banks and institutions' income and expenses to secure stability across the entire financial system.
They also create and present reports about financial institutions' overall fiscal health.
…
---
Have you checked out yesterday's blog yet?
Technical Writing: What are the different types of technical writing?
---
(Disclaimer: The opinions expressed in the above mentioned article are those of the author(s). They do not purport to reflect the opinions or views of ICS Career GPS or its staff.)
Liked this post? For more such helpful articles, click on the button below and subscribe FREE to our blog.
---
Download our mobile app, ICS Career GPS, a one-stop career guidance platform.