Career Trends: July 9, 2022
Curated by the Knowledge Team of ICS Career GPS
---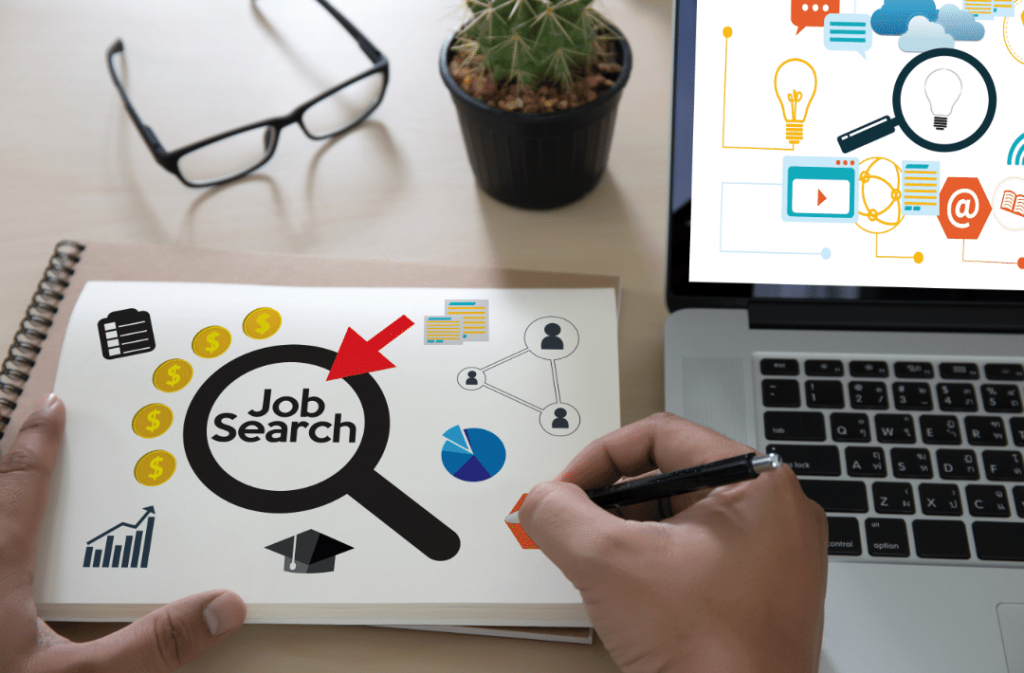 ---
Content Credit:
---
In today's volatile and uncertain times, it's hard to know which perspective is correct. This is a confusing moment to be looking for a new job or considering a career shift. For months, we've been reading about the abundance of opportunities for employees and the new negotiating power they have. While much of that is still true, the environment is clearly starting to shift in some cases.
Many companies are contracting. Netflix, the streaming sensation of the pandemic, announced earlier this month that it was cutting another 300 jobs due to subscriber shrinkage. Indeed, this is part of a larger global trend. For example, The Economic Times noted that India-based B2B ecommerce firm Udaan just laid off five percent of its workforce.
Still, you can take steps to rise and thrive even in this uncertain moment. Navigating these changing times requires a two-fold approach — analysing the external reality and looking inward to clarify your priorities and goals.
Here's how you can assess the risks around you:
Do some research to gauge the risk factors.
Your opportunities are affected by factors beyond your sphere of influence, but you can control how educated you are about what's happening around you.
Start by asking some hard questions about the sectors and companies that interest you.
Green technology and clean energy, entertainment, healthcare, IT, social work and mental health are projected to grow over the next decade or so.
With a larger, established firm, it's worth analysing the revenue stream.
Start-ups can be riskier. If you're interested in, or are currently employed by an early-stage start-up that relies on investor funding, find out what the cash burn rate is and how long that funding will last.
You might be able to get this information from knowledgeable investors you know, people within the firm, or by doing some online research.
Consider your own risk tolerance.
If you hate to take risks and/or have no financial cushion, this is a good time to exercise caution and choose a place that can weather economic uncertainty.
If your current firm's financials are shaky, look for a new role at a more solid firm sooner rather than later.
Reexamine Your Personal Goals:
1. Keep your eye on your priorities.
One key to a rewarding career is getting the job you want and have a good shot at succeeding in, rather than jumping at every opportunity that comes along.
The greatest position isn't right if it isn't a good fit for you.
In a downturn, movement can be more difficult, so get clear about your goals and priorities now and go for them.
2. Go toward what you want, not away from what you don't.
If you decide you want to leave your current role or field, focus on going toward something you desire, rather than merely escaping a position.
This is especially important if you plan to be in the new role for a while.
Having a positive goal in mind creates energy, which you'll need to network, send out resumes, and go on interviews.
A positive vision of what you want also generates enthusiasm and creativity. Both these will make you more appealing to potential employers and more able to recognise opportunities.
3. Rebuild and strengthen your network.
In good times and bad, tapping into your professional and social network is often the way to find great opportunities.
Reach out to people in industry and alumni groups.
If you want to change industries or sectors, investigate groups that might help you make more connections and learn about what's happening.
Rebuilding your professional and social networks can be fun and may not feel like "work," but doing so is an important part of crafting a career you love.
…
---
Have you checked out yesterday's blog yet?
---
(Disclaimer: The opinions expressed in the article mentioned above are those of the author(s). They do not purport to reflect the opinions or views of ICS Career GPS or its staff.)
Like this post? For more such helpful articles, click on the button below and subscribe FREE to our blog.
---
---
---
Download our mobile app, ICS Career GPS, a one-stop career guidance platform.