Career Trends: April 10, 2022
Curated by the Knowledge Team of ICS Career GPS
---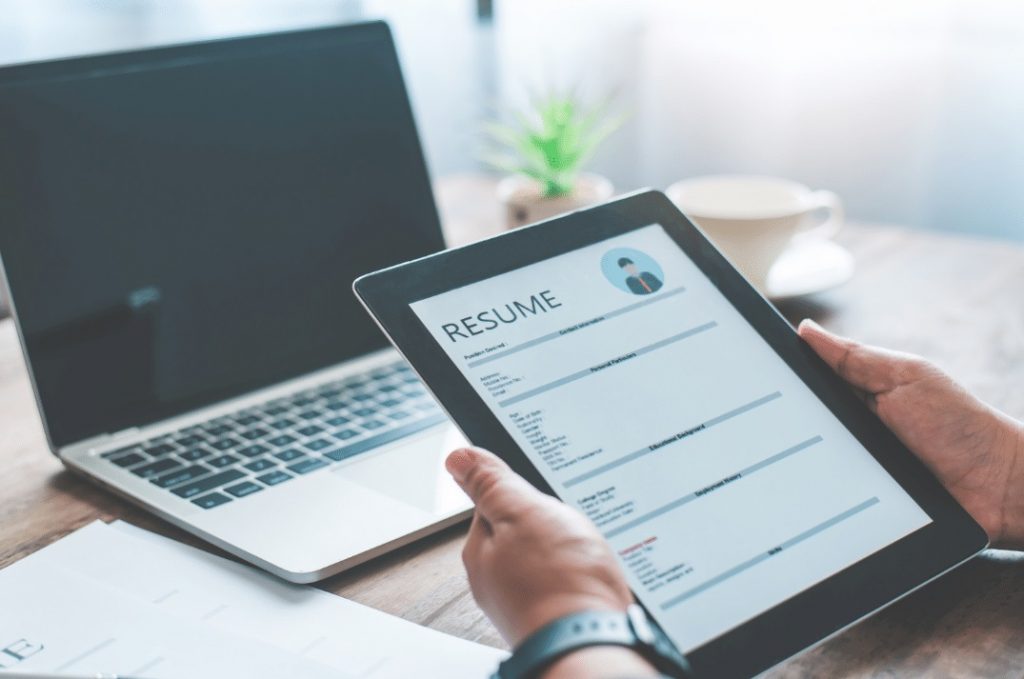 Content Credit:
---
When someone has spent years working the same job, the first thing they'll need to do if they want to change positions or careers is update their resume. This can be challenging for mid-career professionals who may feel overwhelmed by all the ways in which resumes have evolved.
Here are some top tips shared by members of the Forbes Coaches Council to help mid-career professionals update their resumes:
1. Create A Section For Core Competencies
April Willis, April Willis Consulting, LLC –
Create a section at the very bottom of your one-page resume called "Core Competencies."
Make this section either two or three columns and include six to nine keywords directly from the job posting you are applying for.
This must be updated for every application.
2. Focus On Strengths Inherent To Stability
Yvette Costa, Velocity Advisory Group –
Don't make excuses for being in a role for a long time.
Focus on the strengths inherent in the stability that you bring to a role: Loyalty, perseverance, flexibility, resilience and depth of subject matter expertise.
3. Highlight Your Extraordinary Experiences
Jarret Patton, DoctorJarret PLLC –
Professionals may see their current contributions as mundane after years in the same position, but highlight the extraordinary.
Mention the special awards, certifications and experiences that have made you stand out.
4. Demonstrate Your Leadership Skills
Claudine Reid, PJ's Community Service –
Being able to demonstrate your skills is key to professional progress.
Exploring volunteering opportunities will enhance your leadership skills and allow you to demonstrate your broader skills.
It will boost your confidence and showcase your ability to operate across a different type of organisational structure.
5. Identify Skills Central To The Next Role
Ron N Hurst, Developing Leaders –
Identifying the skills central to the next role is a priority.
Rewrite your resume summary to reflect your mastery of those skills.
6. Highlight All Your Reskilling & Upskilling
Highlight all of the reskilling and upskilling you have done over the years.
Showcase your learning journey by sharing recent certifications.
7. Communicate Thoughts & Intentions
Cristian Hofmann, Empowering Executives | SUPERGROUP LTD –
Make your leadership tangible.
Make your thoughts and intentions visible and communicate them in your resume openly and honestly with valid, real examples.
8. Work With A Certified Career Brand Writer
John M. O'Connor, Career Pro Inc. –
Work with a certified, career brand writer who will push you beyond pulling achievements and job responsibilities.
You need to work with people you can trust, who see your overall potential.
Such an advisor can help you project your value for what's next.
…
---
Have you checked out yesterday's blog yet?
Workforce & Job Market Trends in 2022 and Beyond
---
(Disclaimer: The opinions expressed in the article mentioned above are those of the author(s). They do not purport to reflect the opinions or views of ICS Career GPS or its staff.)
Like this post? For more such helpful articles, click on the button below and subscribe FREE to our blog.
---
---
---
Download our mobile app, ICS Career GPS, a one-stop career guidance platform.