Career Trends: September 15, 2022
Curated by the Knowledge Team of ICS Career GPS
---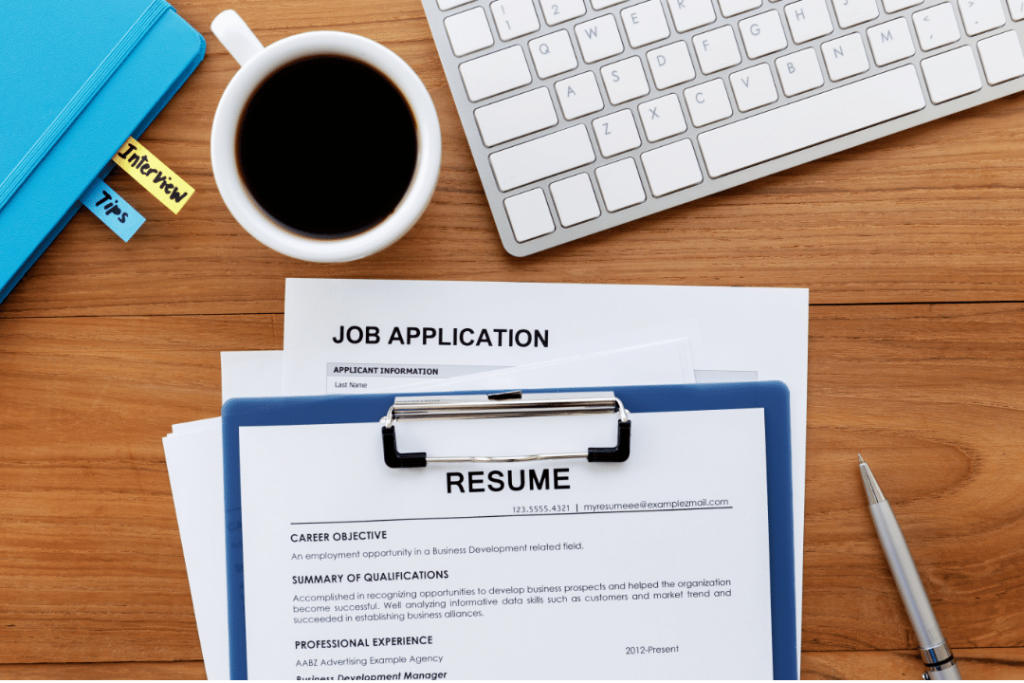 ---
Content Credit:
---
A resume summary is a section you should consider adding to your resume if you don't already have one. If you're wondering what to include in your outline, you should keep in mind that the objective of this section of your resume is to showcase relevant, critical points for the job you're applying for.
Ensure you have a clear understanding of what the hiring manager is looking for by reviewing the job advertisement and tailoring your summary to it. By customising your resume summary, when your potential employer reads your resume, they have a good idea that you're the candidate they're seeking.
Your summary offers potential employers a clear picture of your qualifications as they start reading your resume.
Here are some tips for writing a resume summary:
1. List your skills and experiences.
It is important to identify and list your most essential skills and experiences.
As you write your list, include your technical skills, awards earned, soft skills, certifications, and other achievements.
2. Briefly describe your strong character traits.
Once you've completed your list of experiences and essential skills, you can briefly introduce yourself
You can briefly summarise your skills and qualities (your main strengths) you are confident in and will be valuable for your applied position.
3. Review the employment listing.
Look over the job listing for the position you're applying for.
Note the skills and experience the hiring manager is seeking, and match up those requirements with the experience and skills you've listed.
4. Include your current role and employment experience.
Remember, this is your opportunity to introduce yourself to potential employers.
Let the recruiters know your current role and the years of experience you have.
This will add to your value base and give you a competitive edge.
5. Mention how you can contribute to helping your potential employer achieve their goals.
This is your opportunity to let the hiring manager know why they should consider you for the position.
Let potential employers know what you bring to the table and how you can help the company accomplish its goals.
If possible, include information on significant achievements as a proof that you can deliver similar results if hired.
6. Create a summary that briefly showcases your skills
Your statement should begin with a strategic adjective that describes you using an active voice.
You can include keywords to describe your experience and skills, and keywords can help your resume get picked up by automated resume scanners.
When creating your summary, use quantitative details and avoid making general statements.
The formula to create an effective resume summary:
As you start working on crafting your resume summary, you may want to consider the following formula:
Strong personality/character traits (e.g., insightful, dedicated, detail-oriented).
Professional title and experience (e.g., hotel manager with six years of work experience).
Value proposition (e.g., eager to work with a company to increase website traffic).
Quantifiable accomplishments (e.g., cut costs by 25% in my department last year).
How to structure your resume summary based on employment level:
Here are some resume summary examples for different levels of work experience.
Entry level resume summary:
If you're a recent graduate and don't have much work experience, you can still create a winning resume summary.
The key to making your resume summary as a new graduate is not to appear unqualified.
When writing your outline, you can include volunteer work, teacher praise, or relevant school projects or awards.
Career change resume summary:
For creating a resume summary when you're changing careers, you need to show how your previous experience relates to the job you're applying for.
If your previous work experience isn't relevant to the job you're applying for, then focus on your skills.
Executive resume summary:
For an executive resume summary, you should focus on your years of experience in the industry.
You can use awards, accomplishments, and initiatives you've successfully launched.
…
---
Have you checked out yesterday's blog yet?
---
(Disclaimer: The opinions expressed in the article mentioned above are those of the author(s). They do not purport to reflect the opinions or views of ICS Career GPS or its staff.)
Like this post? For more such helpful articles, click on the button below and subscribe FREE to our blog.
---
Download our mobile app, ICS Career GPS, a one-stop career guidance platform.