Education & Career Trends: April 27, 2022
Curated by the Knowledge Team of ICS Career GPS
---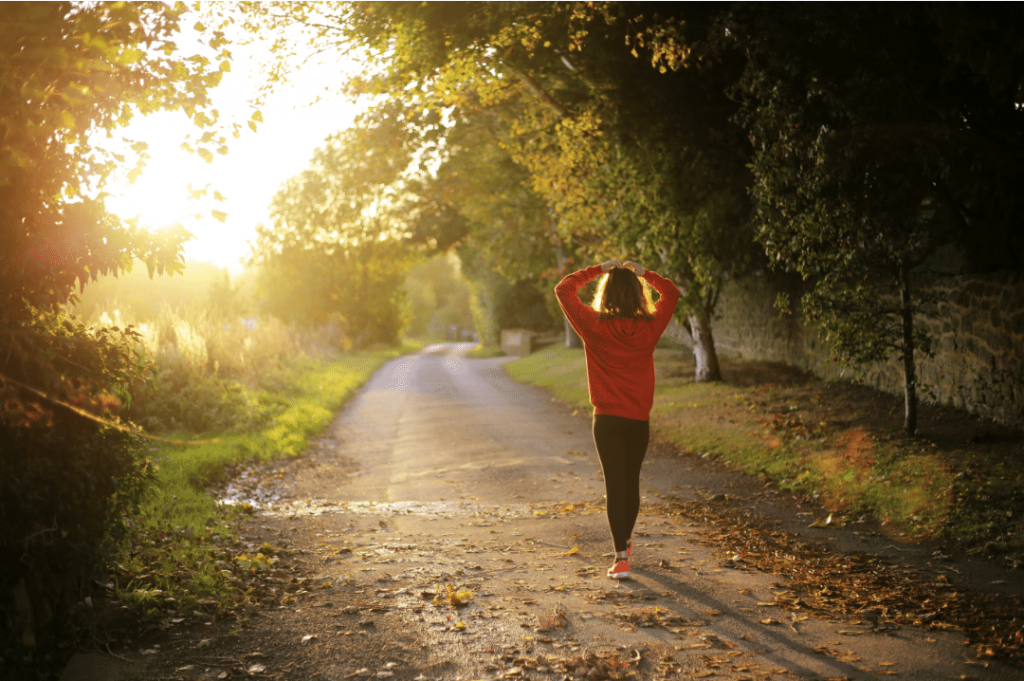 ---
Content Credit:
---
Great minds literally think on their feet. Many of history's famous philosophers, artists, scientists, writers, and creators valued walking as much as they valued productive work. Aristotle, Charles Dickens, Henry David Thoreau, Virginia Woolf, Albert Einstein, Friedrich Nietzsche and many others made time for long walks.
They used long walks for contemplation, reflection and problem-solving.
They found walking helped them think better, ponder over ideas and get more done once they got back to writing, creating, designing or composing.
"The moment my legs begin to move, my thoughts begin to flow,"

Henry David Thoreau, a philosopher, poet, and environmental scientist.
Aristotle used to conduct some of his lectures while walking on the school grounds. William Wordsworth once said walking was "indivisible" from the creative act of writing poetry.
Charles Dickens used to walk for 20 miles after writing in the morning.
"If I could not walk far and fast, I think I should just explode and perish."

Charles Dickens
To maintain focus, concentration and focus, great thinkers often take long, long walks. It helps them clear their minds, think clearly and be ready for another productive work.
Have you ever taken a long walk, and suddenly the world stops spinning, your worries disappear, and the solution to all your problems appears in front of you?
Long walks are very beneficial to our minds. Taking a walk in the fresh air can do wonders for your mind, body, and soul. It can also reduce your stress and anxiety, clear your head, and inspire you.
What does walking have to do with brilliant minds?
Longer walks, it turns out, are scientifically proven to help you stay on track and process important information more efficiently.
Gives a New Perspective: Researchers at the University of Glasgow in Scotland have found that long walks can have a positive impact on our mental health, helping us see things from a different angle and increasing our creativity by around 60%.
Can Trigger a Solution: Long walks can sometimes be the catalyst for discovering something new. This is because they allow us to mull over a certain idea, and sometimes that's enough to trigger a solution.
The general consensus is that a great mind takes long walks, but there aren't many details about why this is.
People with high levels of working memory tend to take long walks to process information and stay on task.
Reading & Walking: You have more ideas when you combine reading with walking because it's more physical, which means it's not just your imagination that's firing up new connections and thoughts but also your body.
Overall Health: When it comes to physical and mental health, walking is one of the most important activities anyone can do. According to Dr David Dunstan, director of the Australian Neuroscience Research Institute and professor at the University of Melbourne, just 10 minutes of daily walking can help you live longer.
Spending at least 15 minutes every day and taking a walk outside are some of the best ways to take care of yourself.
…
---
Have you checked out yesterday's blog yet?
---
(Disclaimer: The opinions expressed in the above mentioned article are those of the author(s). They do not purport to reflect the opinions or views of ICS Career GPS or its staff.)
Liked this post? For more such helpful articles, click on the button below and subscribe FREE to our blog.
---
---
---
Download our mobile app, ICS Career GPS, a one-stop career guidance platform.