Career Trends: December 25, 2022
Curated by the Knowledge Team of ICS Career GPS
---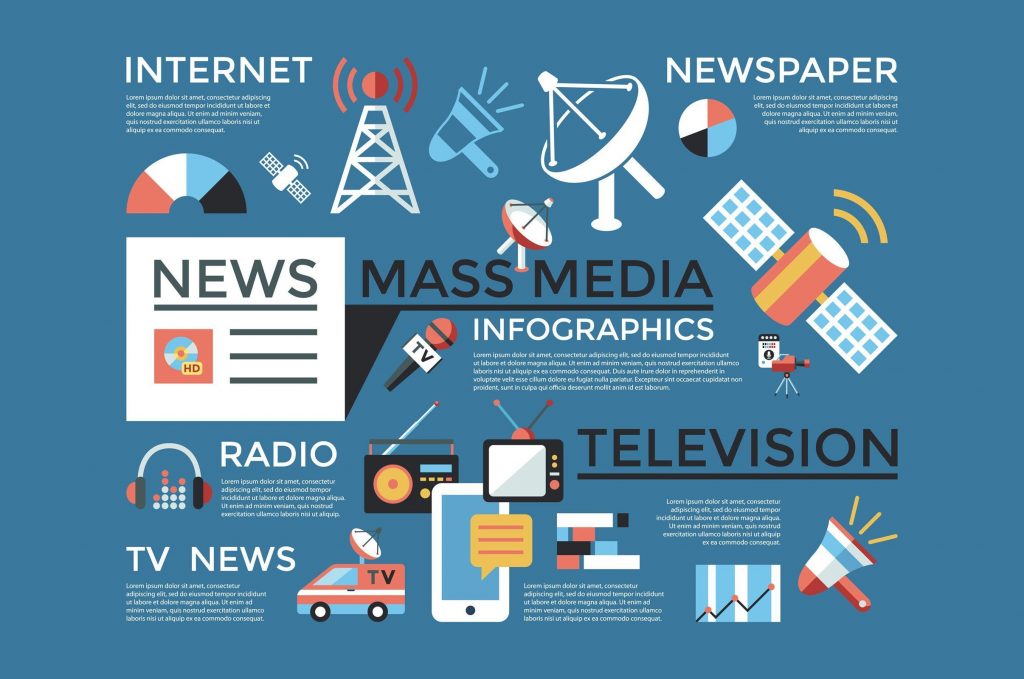 ---
Content Credit:
---
Mass communication offers a variety of interesting career options to youngsters. The work mainly involves taking new ideas to the people through various mediums such as television, newspaper, and online media.
Along with good pay packages, the sector provides great opportunities for those who enjoy taking up challenges, tackling competition and learning the latest trends.
Here are some popular career options in Mass Communication:
1. Journalism
There is plenty of activity taking place in journalism even when the circulation of daily newspapers has been going down.
Youngsters who have the talent to seek out news and describe it in words are still in great demand.
Moreover, fresh openings are always emerging in the online media sector.
Apart from text, the news could be conveyed to people through video and audio. People who are interested in becoming anchors and reporters on television and radio will find numerous opportunities.
In addition, professions such as sound recordists and editors in these areas also offer openings.
2. Public Relations
Youngsters having a talent for writing and editing can venture into the public relations(PR) sector.
Preparing press releases, TV footage and other publicity materials to take the news to as wide an audience as possible is the responsibility of PR professionals.
3. Corporate Communications
Professionals in this field act as a bridge between business enterprises and the people.
Their work includes preparing annual reports of the company, communicating with shareholders and big customers and creating awareness about the firm's products among the people through media.
4. Advertising
An extremely-competitive field, advertising compels professionals to seek innovative methods to take products, services and ideas to the people.
An advertisement makes an impact only when it remains in the public memory for a considerable time.
As a result, it is a huge challenge to introduce a new product to the market.
With advertisements playing a key role in this process, the demand for professionals is always growing.
5. Marketing
Similarly to advertising, the main goal of professionals in the marketing sector is selling products.
However, they are more deeply involved in the process by studying the market, conducting research and learning customer preferences by holding interactive discussions.
Marketing teams are tasked with identifying why a particular product is preferred by customers and suggesting changes according to emerging trends to boost sales.
6. Graphic Designing
Youngsters venturing into the graphics sector in mass communication would be involved in creating illustrations for publications and preparing charts and graphs.
Successful graphics professionals are able to effortlessly convey information and ideas through signs, posters, slogans and taglines.
They also create attractive brochures, covers and layouts utilising various computer software.
…
---
Have you checked out yesterday's blog yet?
---
(Disclaimer: The opinions expressed in the article mentioned above are those of the author(s). They do not purport to reflect the opinions or views of ICS Career GPS or its staff.)
Like this post? For more such helpful articles, click on the button below and subscribe FREE to our blog.
---
Download our mobile app, ICS Career GPS, a one-stop career guidance platform.